Commercial Pressure Cleaning
COMMERCIAL PRESSURE | POWER & SOFT WASHING SERVICES
At Keystone Under Pressure, we specialize in providing top-of-the-line commercial pressure wash cleaning services. Our professional team utilizes state-of-the-art power washing equipment to deliver a comprehensive clean that rejuvenates all your hardscapes. We effectively remove stains caused by dirt, spills, and grease, while also eliminating chewing gum, stubborn debris, and discoloration caused by runoff. With our deep-penetrating approach, we also ensure the removal of mold, mildew, and algae, promoting a safe and clean environment. From sidewalks and curbs to storefronts, exteriors, windows, parking lots, roofs, and more, we offer tailored solutions for each surface. With our convenient maintenance plans, you can easily keep your property looking its best all year round. Trust Keystone Under Pressure for professional, reliable, and efficient commercial pressure wash cleaning services.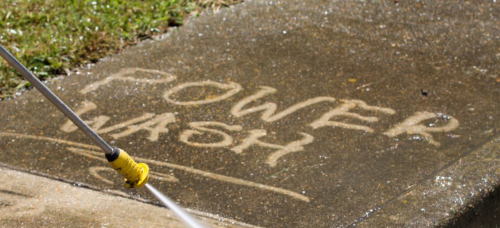 Contaminant Removal
Your property is constantly under attack from the elements. And when you add the impact of foot and vehicle traffic surfaces get wore down and unsafe. At Under Pressure we use state-of-the-art power washing equipment to deliver a comprehensive clean that revives all your hardscapes. This deep-penetrating approach will:
Remove stains caused by everything from dirt to spills
Lift away grease and other buildup
Remove chewing gum and stubborn debris
Wash away discoloration caused by runoff
Kills mold, mildew and algae
Safe organic growth removal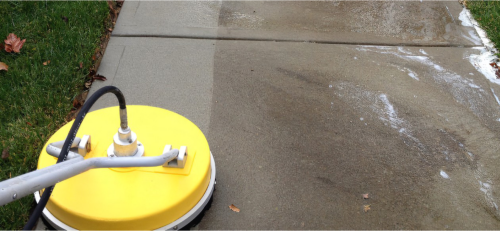 Solution for Each Surface
Your hardscapes aren't just the foundation of your property, they lay the foundation for your curb appeal. Under Pressure offers the following services:
Sidewalks and Curbs
Storefront
Exterior vinyl, brick, stucco, metal & painted surfaces
Window washing
Dumpster pad cleaning
Parking lot
Graffiti removal
Storm & drain cleaning
Roofs and gutters
Drive-through's
Parking garages
Parking lot sweep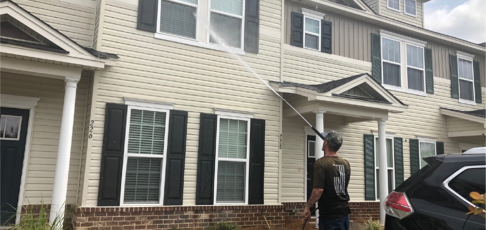 Maintenance
Quarterly / Bi-Annually / Annually
Exterior maintenance can be time consuming and build up throughout the year. We make exterior cleaning easy with seasonal maintenance plans. Under Pressure offers convenient day or night cleaning schedule to keep your property safe and appealing.